Pack 346 is chartered by Metzler Elementary in Spring, TX and serves boys in grades 1-5 from the surrounding neighborhoods.  We are a very active Pack with a great group of parents & adult leaders.
If you are interested in joining Pack 346, we invite you to our RALLY NIGHT on September 9, 2015 at 6:45-8PM at the Metzler Cafeteria.  Come find out everything you wanted to know about Cub Scouts & learn how to join!
Alternatively, you can visit one of our Pack Nights to get a glimpse of what we have to offer.  Pack Nights are typically held the first Tuesday of the month, at 6:45pm in the Metzler cafeteria, September - May.  Look below, under the "Upcoming Events" heading on the right-hand side to find our next scheduled Pack Night.
Watch the video below to find out what we're about!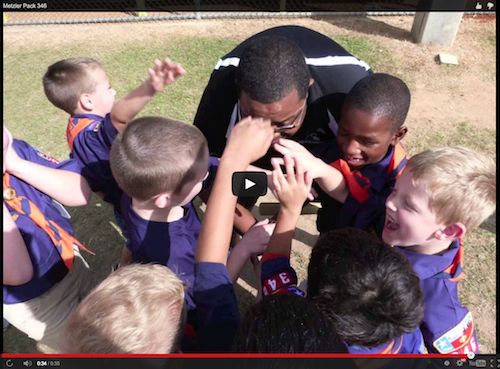 For any other immediate questions you might have, please use the Contact Us link.
Current Scout Families and Leaders, click the "Login" link to the top left of the page to access the website.